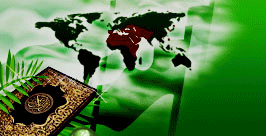 A new and curious little screed from the Kuwaiti jihadist and openly pro-AQ sheikh, Hamad al-Ali, who is by no means uniformly loved across the jihadist online world, is entitled, "Breivik Exposed You."
The essay, which was posted on al-Ali's website, demonstrates the complexity of the Breivik attack for the thinking-man's jihadist.  Here's his arguments boiled down:
1. Breivik is a White, Western, Christian
2. Breivik committed a horrific attack against his own people
3. Breivik did this out of anger about Norway's immigration policy
4. If Breivik could do this to his people, imagine what he'd do to the immigrants themselves.
5. There are a growing number of individuals and groups who think like Breivik emerging in the West.  They are increasingly assuming roles in elected office.
6. Muslims dont' hear about this growth in Christian-extremist, anti-immigrant militancy that is growing in the West b/c Western governments instead try to focus the blame on Muslims while covering up their own problems.
7. Muslims are increasingly learning the truth about the West – that they are an extremist, hateful, militant and corrupt culture, etc…
Here's the original if you wanna read it in its full agony:
http://www.h-alali.net/m_open.php?id=c70aba3e-b6c4-11e0-9093-21acfbe486f2