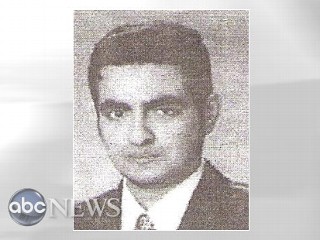 I've been doing a lot of media since it came out that the Khost bomber, Himam Khalil Mohammad, was the infamous, "Abu Dujana al-Khorasani," a jihadist online author who several of us jihadi-trackers have been reading for several years.  I thought I'd step back a bit and provide some context in a multi-part post about the genre of jihadist punditry and Abu Dujana's contribution to that genre.
Few Americans have ever heard of Al-Qaida pundits like Abu Dujana al-Khorasani or Abd al-Rahman al-Faqir or Yaman Mokhadab or Asadal-Jihad2 or Husayn bin Mahmud. These figures are neither covered in the news nor are they generally known by policymakers.
Curiously, however, the writings by these al-Qaida pundits are becoming the glue that holds al-Qaida's internet movement together.  Think of your favorite Sunday morning talk show. First, you've got the big policy heavyweight interview.  In al-Qaida's case, it's an As-Sahab video featuring, say, an interview with Ayman al-Zawahiri or Abu Yahya al-Libi.  After the heavyweight spouts their talking points for the day, what happens on the Sunday shows?  They bring out the roundtable panel of commentators and pundits.
These pundits try to dissect, parse, interpret and analyze what the heavyweight said. They vary in terms of their style, sophistication, tone, viewpoint, etc..  Al-Qaida's version of the Sunday morning talk-shows are these jihadist pundits.  They are essayists. Much like the early American writers who issued their revolutionary treatises in the form of these short, cogent, provocative written pamphlets who became known as pamphleteers, the jihadist authors use the same approach, just via the internet, to peddle their ideas.
In other words, jihadist punditry is really no different from any other kind of political punditry, it just happens to be the intentional promulgation, discussion, interpretation and analysis of al-Qaida's policy positions and new initiatives for a jihadist audience.
Jihadist punditry has been around a long time, however it's morphed over the years. From 2002 – 2004, it was focused on more hard strategy and tactics. Abu Ubayd al-Qurashi, Abu Ayman al-Hilali, Sayf al-din al-Ansari, Abu Bakr Naji pioneered thinking on strategic fronts. By 2005, they had grown quiet – likely as a result of aggressive Saudi counterterrorism efforts.
2006 saw the rebirth of the jihadist punditry genre in the form of a more rabid, less strategic but more stylistically compelling body of literature.  New names began appearing, including one Abu Dujana al-Khorasani.  From his own account, this "Abu Dujana," a forum participant who operated in the typical anonymous fashion of these online jihadistas began posting essays to the elite al-Hesbah website about Iraq. The quality of his essays was recognized by the website admins who encouraged him to begin posting more essays. As he expanded his writings to cover all things jihadi, his reputation began to skyrocket in the forums.
Abu Dujana subsequently made the 'elite author' list on al-Hesbah, which put him on par with the most influential jihadist pundits operating on the forums. What drew people to Abu Dujana's work was a combination of razor sharp wit, global perspective and raw intellect.
Abu Dujana's writings carried both an intellectual depth and a raw sense of outrage. Anecdotally, at least, he seems to have struck a chord. For instance, on 8 April 2007, a participant on the now defunct World News Network website listed some of his favorite jihadist analysts. He included Abu Dujana al-Khorasani, as well as two other pundits, Lewis Atiyatallah and Yaman Mukhaddab, on that list.  Coincidentally, Lewis Atiyattallah was among the most influential writers on Abu Dujana's own list.
Whereas most pundits seem to resist discussing the work of other pundits, unless they are attacking them, Abu Dujana was curiously open to praising his colleagues publically. In June 2007, for instance, Abu Dujana released an essay praising "the anonymous [writers] of the Al-Hesbah [jihadist internet forum]." These writers, he said "form the ablution ritual before sitting at the computer and entering the Al-Hesbah site to post their writings so their good deeds will be accepted by God." In other words, their writing on these forums is, in essence, a pious activity for them. Where essays like this are most useful is in articulating the attributes that Abu Dujana himself believes are the most important for a jihadist pundit to exemplify. In short, he describes the qualities that he define the best jihadist writers.
These attributes include, giving advice without hurting others' feelings, being rigorous and having well-documented analysis, staying up-to-date on news related to Islam and the jihadist movement, avoiding hyperbole in their writing, demonstrating a zealous religious commitment, and offering to others advice humbly.
At least one irony with this list is that Abu Dujana seems to ignore many of his own self-articulated metrics for effective and objective punditry. He relies heavily on exaggeration, rhetorical games, ad hominem attacks and bravado.
Take this excerpt, for instance:
You are welcome come to the Al-Hesbah cafe… go to their menu and pick today's dish:

Roasted Humvee with sauce of human remains.
Exploded tank by an IED with no survivors.
Or a pastry made of Americans' brains taken out with snipers bullets.
This is the kind of metaphorical writing that Abu Dujana al-Khorasani, the man we now suspect to be Himam Khalil Mohammad, promulgated online. I'll have more excerpts and analysis later today.